« Back
Heos: the end-user's experience
30/09/2016
Heos: the end-user's experience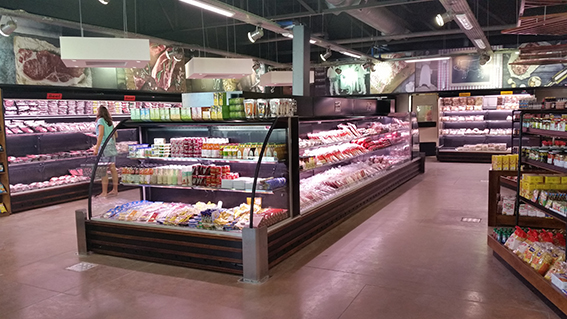 Opened in April 2016, the Berliner Continental Butchery & Bakery is the third store managed by the Jerichevic family in Johannesburg, and the first Heos sistema installation in South Africa.
Heos sistema is the high-efficiency solution designed by Carel for the retail business.
It represents a new way of constructing refrigeration systems, using plug-in cabinets fitted with DC compressors, electronic expansion valves and advanced controllers. A water loop carries the heat due to condensation outside of the store.
Insulated Structures is one of the leading refrigeration companies in Sub-Saharan Africa. Operating in Johannesburg since 1985, with a workforce of around 150 employees, it manufactures, sells and installs refrigeration units. The Slimline products used at the Berliner store have been designed to both include the latest energy saving technology and give the store a modern look.
Carel and Insulated Structures worked together on this project, sharing several different objectives, such as cost reduction and faster installation, increased energy efficiency and maximum food quality.
Download the success story
+4000048EN English
+4000048IT Italian
+4000048ES Spanish
Latest Success Stories