Driven by CAREL

CAREL's solutions are typically concealed within larger units. Valves measuring just a few centimetres in size, probes, controllers, thermostats and supervisors that go to make up control solutions for air-conditioning, refrigeration and heating, and humidification and evaporative cooling systems. Components that primarily play a fundamental role within a broader system. Their work in monitoring and controlling such systems in fact helps improve overall performance and ensure significant energy savings.
Although they can't be seen, CAREL's solutions make the difference.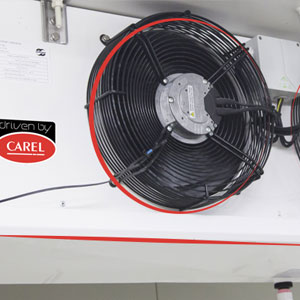 CAREL, the difference that counts
Our experience goes beyond the boundaries of individual components. Our way of viewing and understanding the system as a whole means we can provide innovative and efficient solutions. Our vast and varied offering has applications in many different contexts.
From cleanrooms to datacenters, supermarkets to paper mills, hospitals, offices and museums, through the combination of electronic controllers, humidifiers, valves, probes and monitoring systems we can supply complete and integrated solutions that significantly improve energy savings.
Backed by over forty years' experience and detailed knowledge of different contexts, we bring improvements to the entire system. Our integrated solutions improve overall efficiency. Not just products, but also expertise and professionalism, all serving to boost performance.
The results can be measured in terms of the energy saved thanks to the innovations introduced and the features implemented.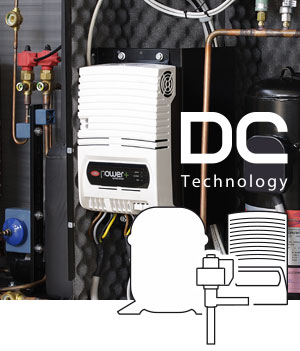 Consultants for high-efficiency solutions
Applied in two broad categories, CAREL's solutions are designed to improve the efficiency of complete environments (system solutions) or units (unit control). Numerous applications can enjoy the benefits of our innovative systems.
Our professionals can moreover identify custom solutions and tailor-made systems following careful analysis of individual situations.
Over the years we have earned the trust of our customers, whether OEMs, licensed dealers, installers and contractors or end users, thanks to the performance of our solutions.
Taking the example of supermarkets, we have determined that over 50% of store running costs are due to the energy consumption of the refrigeration system, followed in second place by room air-conditioning. Consequently, we have designed electronic expansion valve technology that can bring estimated annual system energy savings that exceed 20%. At the same time, we ensure the compressors work in the best possible conditions (lower pressure, lower discharge temperature), consequently meaning less faults and much lower maintenance costs.