Gateway IoT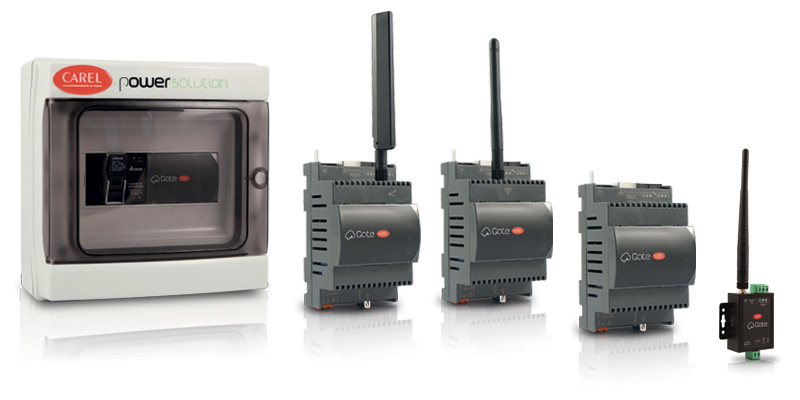 Plus

Plug&play

They can be installed without needing to contact the network infrastructure manager, thanks to the built-in connectivity in the 2G/4G mobile versions and the automatic network connection functions in the Wi-Fi and Ethernet versions

Flexibility

In addition to CAREL devices, third-party devices can also be integrated using the most popular standard protocols in HVAC/R.

Security

High data and connection protection standards thanks to the use of a VPN (Virtual Private Network) connection and the HTTPS protocol

General characteristics

The Cloudgate family gateways have been designed to remotely connect and monitor remotely HVAC/R units that are typically not manned locally and not connected to the supervisory system in the building where they are installed. The various models differ in terms of connectivity to field devices and the cloud, so as to adapt to all the types of applications that the connected HVAC/R unit needs to be controlled for, either read-only (e.g. reading temperatures or alarms) or direct interaction (e.g. change the operating temperature).

All of these possibilities to interact with the units connected to Cloudgate are made available using the CAREL tERA cloud platform services.