DigitalHUM: digital service platform for humidifiers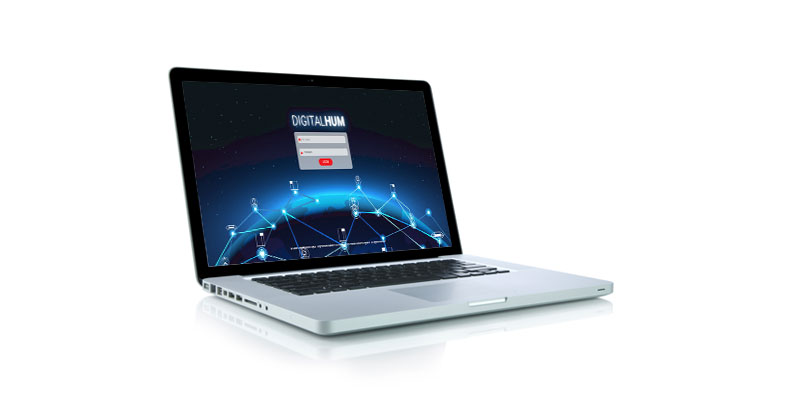 General characteristics

DigitalHUM is the new solution for the remote monitoring and control of Carel Group humidifiers. It provides complete diagnostics of each individual unit, for analysis of system operating conditions and efficiency.

DigitalHUM users are assigned specific access profiles, with custom views to simplify supervision of the units. This means the same platform can be used by both the end customer, who in addition to monitoring the units wants service to be guaranteed by their own personnel or outside partners, and companies that offer customer support and maintenance services, helping them be more competitive and guarantee specific service levels.

DigitalHUM makes it possible to improve the planning of routine maintenance operations through remote control of every unit installed in the field, and above all to optimise field service due to unexpected faults; alarm notifications and historical data allow immediate analysis and, if the problem cannot be solved remotely, with DigitalHUM the field service strategy can be prepared in advance and therefore with all of the materials needed to solve the problem, without needing to visit the site in advance.

Try our service, ask for your demo user

Plus

plug & play: pre-packaged solutions mean the humidifier can be connected directly to DigitalHUM without any special configuration by the customer. DigitalHUM uses Cloudgate to transfer data to the Cloud portal; specifically, Cloudgate Mobile 4G offers customers a complete solution that includes the data connection, without needing to worry about the configuration of the network infrastructure.

Real-time remote control: users can read and write variables, grouped by category and filtered according to their access rights, offering an overview of the system and making it easier to search for the most important information. Alarm notification and management, in order of priority, either directly from the portal or by sending an email.

System analysis: the data from each connected unit are logged, thus allowing remote analysis through the creation of custom graphs and reports. Based on specific needs and skills, each unit can be monitored by multiple users, with the available information filtered according to the assigned profile.