Solutions for cabinets and cold rooms NA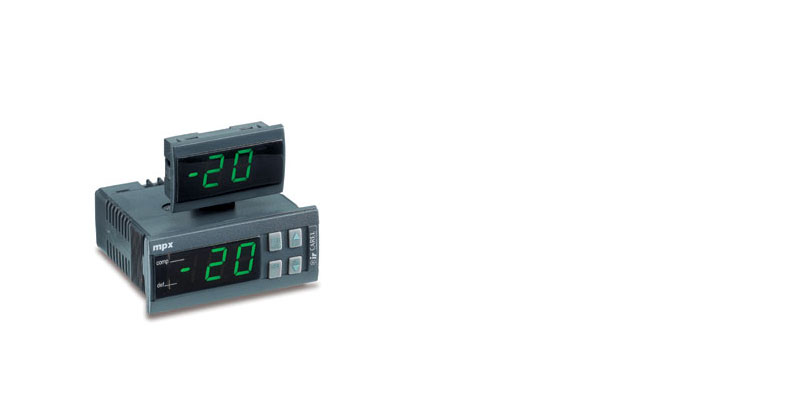 General characteristics

The mpx series controllers are the most complete and powerful range of electronic instruments for the control of multiplexed refrigeration units or systems made up of groups of units that need to operate in a "coordinated" manner. mpx offers the following innovative features: - advanced electronic technology - excellent performance in the control of refrigeration units - elegant appearance - simplified manufacturing, in particular: -- assembly and wiring, thanks to the use of Molex® quick connectors -- setting of the operating parameters, by downloading the parameters to the instruments connected in a network -- final testing of the refrigeration unit using an incorporated autotest procedure.


Plus

The extraordinary power and versatility of the mpx series guarantees the final user the following functions:

defrosts at set times, thanks to the clock (RTC) with battery
possibility to manage, via the mpxLAN, multi-evaporator utilities (multiplexed cabinets, cold rooms with a series of evaporators)
standards compliance:
third multifunction probe (EN 441)
repeater display (EN 441)
recording of alarms (HACCP)
electrical safety (CE, EMC)

Advanced features

alarm log: mpx saves any alarm signals (including the time for the models with RTC);
day/night operation;
auxiliary or alarm relay;
fan relay that can be used as an auxiliary;
third multifunction probe;
additional remote display to read a second temperature;
2 programmable digital inputs;
self-diagnostic functions;
sharing of controllers via mpxLAN.