Powercompact Series NA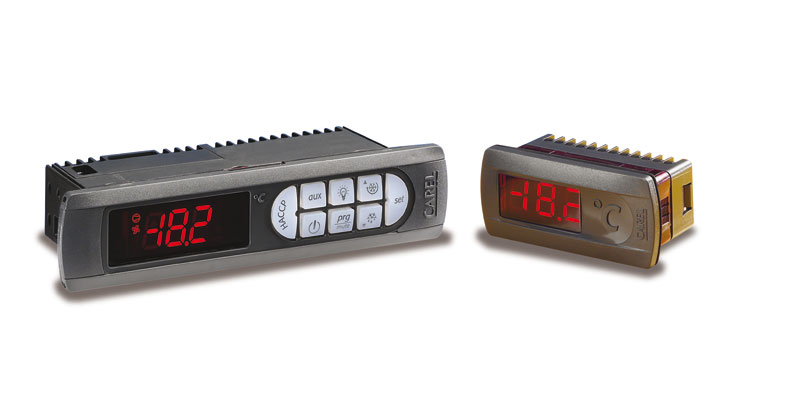 General characteristics

Powercompact is a range of products that is particularly suitable for cabinets in the catering sector and for refrigerated showcases in pastry and ice-cream shops. The devices are fitted with a 3-digit LED display and eight buttons, giving users the possibility to access to the main functions of the connected refrigeration unit.

The controllers are available in standard and small sizes, occupying a depth of just 40 mm on the unit, making them the ideal solution for applications where limited space is available to house the controller.

Models are available with 2 to 5 relays, including a 2 HP relay for the compressor, and with transformer or extended range switching power supply (115/230 Vac).