boss range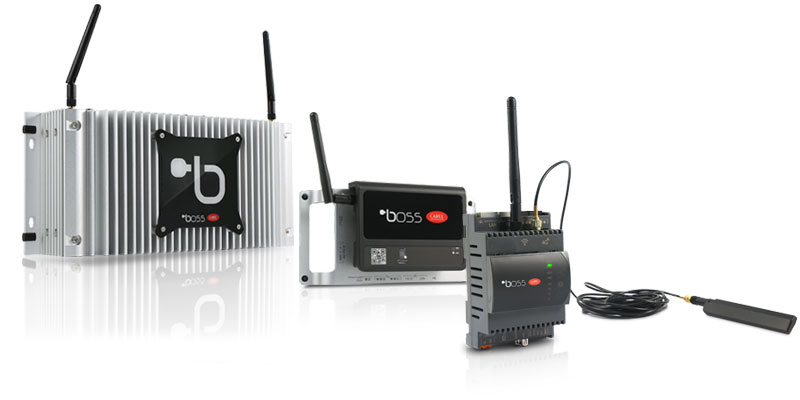 General characteristics

The boss range is CAREL's local supervisor solution for small, for medium and large systems, featuring built-in Wi-Fi and access from all mobile devices. Access to all boss pages for both programming and everyday operations using mobile devices has in fact been made possible thanks to the responsiveness of its pages. These adapt their graphics automatically to the device they are displayed on (computers with different screen resolutions, tablets, smartphones), minimising the need for the user to resize the pages and scroll the contents. boss also manages the BACnet and SNMP protocols, the leaders in HVAC supervision applications.

Completely browsable from mobile devices, from commissioning to daily access for system maintenance.
Built-in Wi-Fi to create a network and allow the supervisor to be accessed from the user's devices without requiring other network infrastructure.
All the information is available to the user in just a few simple clicks, including system configuration and device management.
Energy saving and system optimisation using algorithms for analysis and comparison, developed exploiting CAREL's experience, to facilitate and guide users in optimising energy consumption.
Centralised management through automatic data and alarm synchronisation with RemotePRO, so as to keep the situation on all connected systems under control from just one interface.
Access to typical operating system functions, such as printer driver installation, copying files, etc. is also available via a web interface.
Communication with BACnet and SNMP protocols to allow the integration of third-party devices, and integration of the boss supervisor into BMS systems
User interfaces with customisable graphics based on how the information is required by different users
No moving mechanical devices for heat dissipation, thus allowing installation in various different equipment rooms and other spaces.

Comparative table of the features (10-2022 version)

Plus

Be smart

Integrated WI-FI hotspot for easy access without any extra infrastructure;
Intuitive interface, fully mobile compatible and completely customisable.
Built-in 4G modem (boss-micro size) for Internet connectivity independent of the building's network infrastructure.

Optimisation

Autoconfiguration mechanisms for faster commissioning;
Improved system behaviour through a wide choice of add-ons, such as safe rack restart or unit performance dashboard.

Scalability

Different hardware versions to fit all scenarios and needs;
Smart edge solution within CAREL IoT platform;
Integration with/of third party systems.

Security

New alarm notification channels for a fast response (instant messaging);
Software in compliance with advanced security standards.
Documentation
Images
High resolution images

* Entries are ordered by date

Code
Description
Language
Date *
Release

Code

PH21LBM301-Boss-Range

Description

boss Range- CAREL-Remote management and monitoring systems-Local Monitoring systems

Language

ALL

Date

06/09/2021

Release

R.0