ir33+ wide
PBEV*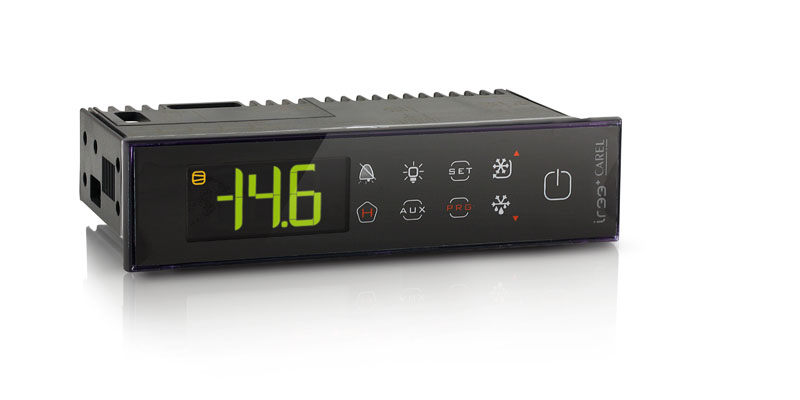 General characteristics

The ir33+ series is completed by the wide version: ir33+ wide, which represents the evolution of the PowerCompact wide family.
To ensure a perfect family feeling, the icons on the ir33+ and ir33+ wide keypad buttons are identical. The surface of the controllers is perfectly flat and thin, and keypad is touch sensitive. This new technology allows the possibility to create custom user interfaces based on different applications.
Available in standard (ir33+ wide, compatible with PowerCompact wide) and small format (ir33+ small wide, compatible with PowerCompact small wide).

Documentation
Commercial
Brochure

* Entries are ordered by date

Code
Description
Language
Date *
Release

Code

+3000064FR

Description

gamme ir33+ ...continuité, innovation et design

Language

FRE

Date

31/07/2013

Release

1.0

Code

+3000064EN

Description

ir33+ range...continuity, innovation and design

Language

ENG

Date

31/07/2013

Release

1.0

Code

+3000064IT

Description

gamma ir33+ ...continuità, innovazione e design

Language

ITA

Date

31/07/2013

Release

1.0

Code

+3000042DE

Description

Die neue Produktpalette für professionelles Catering, Eisdielen, Konditoreien, Bars und Restaurants

Language

GER

Date

16/09/2011

Release

1.0

Code

+3000042EN

Description

the new range of controllers for catering, ice cream parlours, patisseries, bars and restaurants

Language

ENG

Date

16/09/2011

Release

1.0

Code

+3000042IT

Description

la nuova gamma di controlli per il catering, gelaterie, pasticcerie, bar e ristoranti

Language

ITA

Date

16/09/2011

Release

1.0

Code

+3000042ZH

Description

新一代控制器 应用于厨房、冰淇淋店、 蛋糕店、酒吧和餐厅

Language

CHI

Date

16/09/2011

Release

1.0