easy thermometer ITC
PZM*MNN*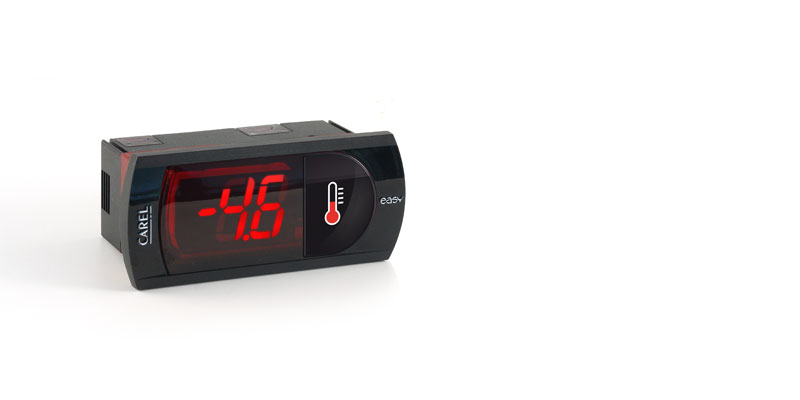 General characteristics

The easy ITC thermometer dedicated for preservation of foods for which is required both conformity with the European standards EN 13485, and conformity with the measuring standards and the vigilance set by the Spanish ordering with ITC 3701/2006.




ITC 3701/2006 represents the legal measuring control extension for this type of applications, as structured by MID Directive "Measuring Instruments Directive" (2004/22/CE).




In order to comply with these requirements, easy ITC Thermometer is provided with a NTC probe already connected with seal that can not be altered. The product is available in more codes that differ based of the length of the probe.




The measuring certification of the easy ITC Thermometer is already obtained, both for the product and for the testing and production process.




Easy ITC Thermometer is manufactured jointly certifying the single combination between thermometer and probe; both the thermometer and the probe are part of CAREL standard production.

Plus

The European standard EN 13485 ensures intrinsic appropriateness of the product regarding food preservation and HACCP safety processes.




Furthermore, the measuring certification ensures the quality of the measurement and its accuracy, such as in the case of taximeters and scales.




The fact that the easy ITC Thermometer is obtained from combining elements that belong to CAREL standard production, represents a confirmation of the high quality of design and manufacture that applies to all Easy-series products.
Documentation
Technical
Technical Leaflets

* Entries are ordered by date

Code
Description
Language
Date *
Release

Code

+050004185

Description

PZM*MNN* compact - termómetro electrónico homologado ITC / electronic thermometer ITC approved

Language

ENG FRE GER ITA SPA

Date

29/10/2012

Release

1.0
Commercial
Brochure

* Entries are ordered by date

Code
Description
Language
Date *
Release

Code

+3000058ES

Description

Metrología fácil con CAREL

Language

SPA

Date

21/02/2013

Release

1.0