Centralised steam distributors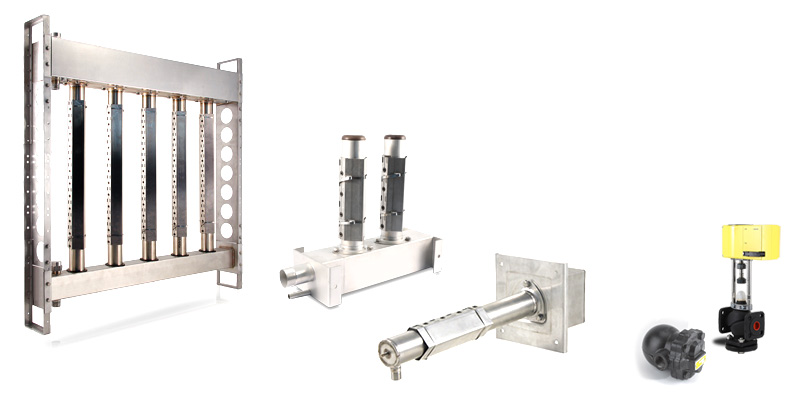 General characteristics

This product is available in CAREL CPQ, the sizing and selection tool that lets you independently find the right CAREL solutions for you, download the related documentation, receive support, and generate quotes and orders.

ultimateSAM is a pressurised or atmospheric-pressure steam distributor, designed to distribute dry steam uniformly and efficiently in ducts or air handling units. SAM stands for Short-Absorption Manifold, meaning a steam distributor with a short absorption distance (even less than 200 mm).

It has been designed to be "made to measure" for the AHU or duct, while ensuring low air heat gain (max. 2 °C/4 °F). All of the metal parts installed inside the AHU or duct are made from AISI 304 steel, so as to guarantee hygiene and a long operating life.

The features of the ultimateSAM steam distribution system make it the perfect system for all AHU/duct humidification needs, providing designers, installers and service personnel with the best possible solution.

The wide range of products, with a vast choice of steam flow-rates and numerous options, make it the ideal system for various applications, including hospitals and the pharmaceutical industry.

Create a free account and access CAREL CPQ now.

Plus

Energy efficiency

Maximum energy savings. Insulated models reduce air heating and condensation.

Precision

Suitable for high-precision humidification thanks to uniform steam distribution in the AHU/duct and the valves with electrical operation for even more accurate modulation.

Hygiene and materials

Made from AISI 304, with PPS components (Ryton with a continuous operating temperature of 220°C/428°F). The gaskets in contact with the steam are made from silicone for high temperatures (150°C/300°F max) or EPDM for those not in contact with the steam.