« Back
Hecu sistema, real comparison between different technologies
11/04/2017
Hecu sistema, real comparison between different technologies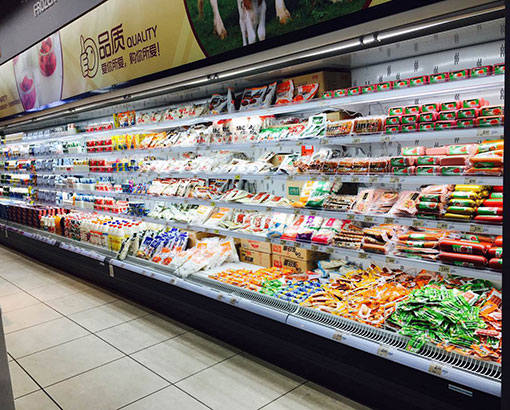 Partners Carel and General Fushi Refrigeration, a company dealing with the production, sale and installation of refrigeration units, have developed the first Hecu condensing unit on the Chinese market. Now they are installing Hecu sistema in convenience stores and medium-sized supermarkets.
Founded in 1997, General Fushi manufactures more than 12,000 units annually, including cabinets, compressor racks and heat exchangers, covering all applications from super/hypermarkets to convenience stores and cold rooms.
Yiwanjia is a local brand in Guangzhou Zhaoqing city and currently owns 13 stores. The Sihui store was built in December 2016, the sales area is about 3000 m2, Hecu sistema was adopted as the preferred solution for the refrigeration system.
The use of SCI BLDC scroll compressors with CAREL DC inverter guarantees higher performance in terms of energy efficiency when compared to other technologies, thanks to the wide range of cooling capacity modulation.
Download the success story
+4000055EN English
Latest Success Stories