« Back
Valve production commences in China
16/11/2020
Valve production commences in China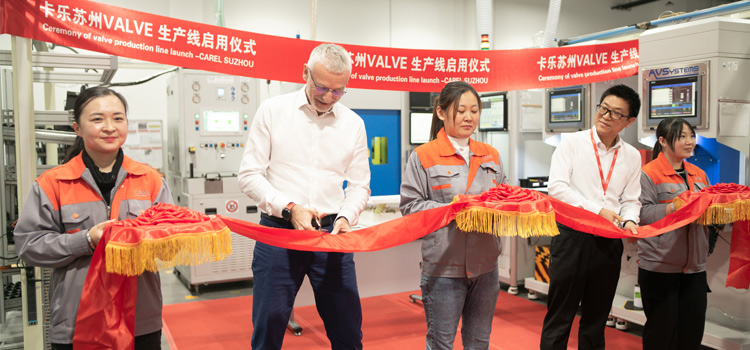 A new production line has recently been inaugurated at the CAREL plant in Suzhou, China. The new line is devoted entirely to manufacturing electronic expansion valves, one of the key elements of CAREL's high efficiency solutions in many different applications, from data centres to shopping centres, refrigerated showcases and the automotive sector, to name just a few.
"Just over one year after the inauguration of the new production plant in China, I am particularly proud to celebrate the opening of this new line", commented Luciano Marzaro, Managing Director of CAREL Electronic (Suzhou). "The new Suzhou site is three times bigger than the previous one, giving us the space to adequately support the growth of our business in the APAC region".
"The opening of a new valve production line in China is part of CAREL's strategy for creating production capacity near its main markets (in this case, the APAC region), as well as ensuing redundancy and backup for its European production plants", added Pietro Rossato, Group Chief Operations Officer. "This means we can guarantee our customers business continuity and mitigate any negative effects due to disruptions, such as in the case of the current pandemic".

Latest News