« Back
iJ range among the finalists at the RAC Cooling Industry Awards
27/10/2020
iJ range among the finalists at the RAC Cooling Industry Awards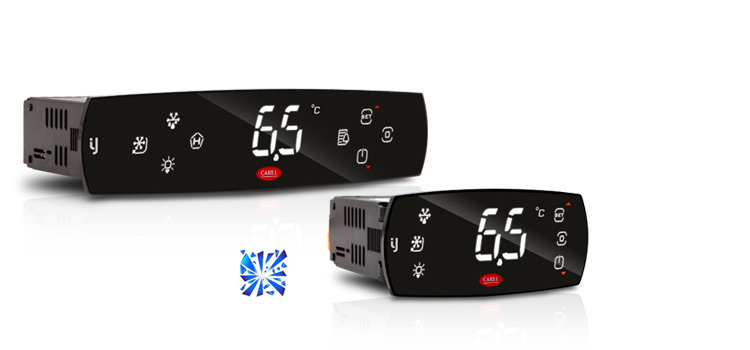 The iJ range of commercial refrigeration controllers is one of the finalists at the RAC Cooling Industry Awards in two different categories: 'Refrigeration Innovation of the Year: Components and Peripherals' and 'Refrigeration Product of the Year: Components and Peripherals'. The RAC Cooling Awards is an HVAC/R industry event aimed at supporting key environmental innovations and achievements. Divided into sixteen categories, these prestigious awards span every aspect of the sector.
"We are very proud of this result", commented Giovanni Tonin, Application Manager Refrigeration. "The judges have recognised the innovative features of the iJ range, the new commercial refrigeration controller that stands out for its customisable aesthetics, ease of use and advanced connectivity. We presented iJ last February at Euroshop, and in recent months it has been bronze winner in the 'Refrigeration & Ice Machines' category of the Dealer Design Awards
The names of the winners will be announced during the awards ceremony on 9 December, which this year will be a virtual event.
Latest News