« Back
Heez helps to bring new life to open front beverage coolers
04/09/2017
Heez helps to bring new life to open front beverage coolers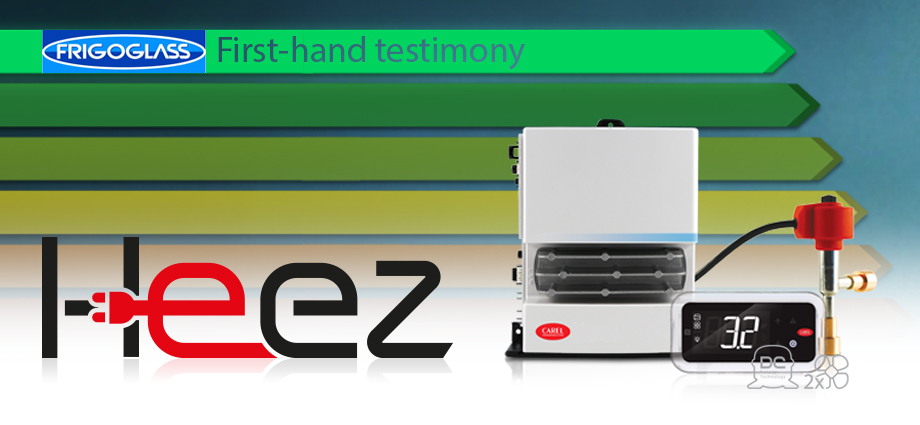 Heez is CAREL's new solution for the control and management of beverage coolers, guaranteeing high energy efficiency and incredible performance while reducing environmental impact.
The beverage companies are facing new challenges to reduce environmental impact due to the huge spread of beverage coolers. Industry needs to respond to these challenges by both taking direct action, such as adopting the use of natural gases (i.e. propane for Heez) and by even aiming at lower energy consumption.
The challenge become more difficult considering the need to keep unit performance during the beverages temperature pull-down.
Thanks to Heez and through the synergic use of continuous modulating devices, such as rotary DC inverter compressors, the cooler adapts both to steady operation and pull-down.
This is true for any refrigerated merchandiser and is critical in the Open Front segment that has higher sales impact and higher energy saving needs.
"Heez applied to the Frigoglass Easyreach Express model has provided 40% energy saving " states George Alyfantis Head of Product Management in Frigoglass "and this will enable beverage companies to continue applying open coolers, while ensuring their sustainability targets without risking sales performances. "
"The relationship between CAREL and Frigoglass started more than 10 years ago and represents an example of collaboration that makes feasible bringing technologically innovative solutions to market." states Marco Caretto, CAREL Refrigeration & Retail Head of Sales "We are very pleased with the way we have been able to cooperate closely and constructively to the satisfaction of both parties".

Latest News