« Back
First post-lockdown event held in Suzhou
04/06/2020
First post-lockdown event held in Suzhou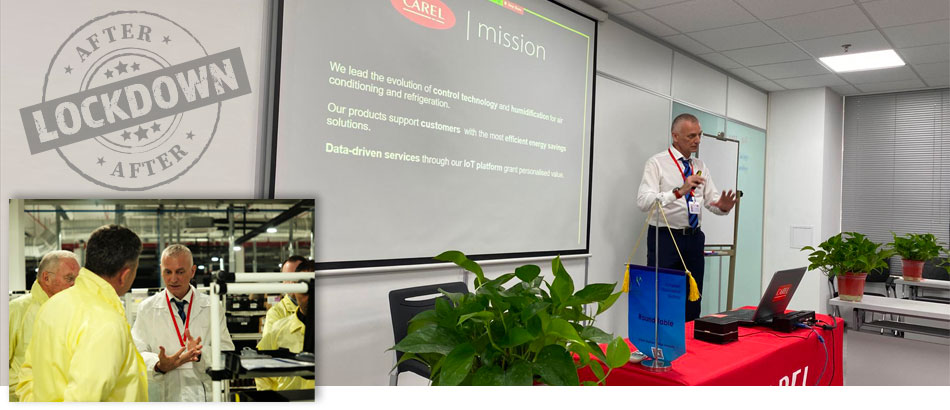 The first post-lockdown event was held at the CAREL site in China at the end of May. Organised in collaboration with non-profit association DUSA, which brings together more than 140 international small and medium enterprises in Suzhou, the meeting combined live attendance with virtual participation.
"We welcomed twenty CEOs and executives of companies from different sectors to our offices, while many others took part in the event remotely", commented Luciano Marzaro, Managing Director of CAREL China. "This combination of real and virtual participation made it possible to carry out the discussions in full compliance with the rules on social distancing and avoiding gatherings. It was a concrete response to the desire for normality, a way to come together again, exchanging ideas and discussing topics and business after the experience of Covid-19".
The meeting organised in Suzhou was also an opportunity to talk about the new CAREL factory in Suzhou, as well as to share the experiences and lessons learned over the past few months. The Q&A section was also very lively, with questions from attendees both on site and online.

Latest News