« Back
CAREL France moves to a new site
24/11/2020
CAREL France moves to a new site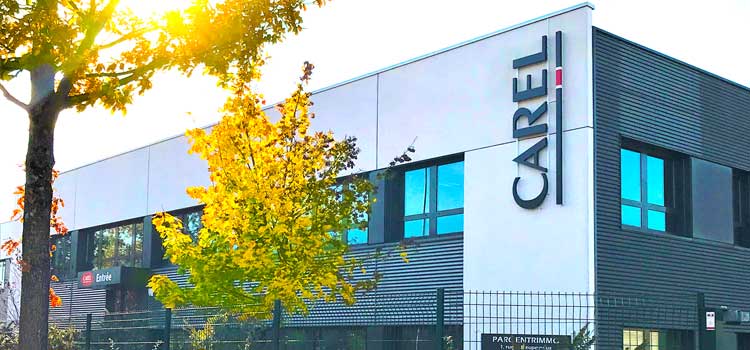 CAREL's first foreign subsidiary, CAREL France, was founded in the 1990s to respond more effectively and directly to demand in the French, Belgian, Luxembourg and, more recently, Maghreb markets.
In recent years, CAREL France has positioned itself on the market as a recognised partner in the air conditioning, refrigeration and humidification sectors, with an organisation of around thirty people across the sales, technical, logistics and administration areas.
"CAREL France has a close-knit and motivated team that, even in difficult times like the one we are going through now, has demonstrated commitment and determination", commented Pascal Guignier, Managing Director. "In more than 20 years of operations we have grown steadily, to the extent where today we need a new site that can support the growth of our business and adequately accommodate our staff. The pandemic has not stopped us and we are ready to end 2020 in our new, more spacious and more beautiful headquarters!".
The new CAREL France site is located in Saint Priest, Lyon province, and covers a total area of 1,200 m2. In addition to the offices, it also includes a warehouse and storage space for urgent deliveries.
"The new spaces have been designed based on the three main pillars that support CAREL France's growth", Pascal Guignier continued. "The first is training, which is why we have set up a special training room for our team of technicians specialising in the dissemination of know-how. Another focus is logistics and technical support, hence our new warehouse and storage space. Finally, we will create a show room for welcoming our customers and partners and hosting information sessions on specific topics that we plan to organise on a regular basis, so as to strengthen our close ties with customers and partners".

Latest News