« Back
#ConnectedEfficiency for beverage coolers on show at Drinktec
11/09/2017
#ConnectedEfficiency for beverage coolers on show at Drinktec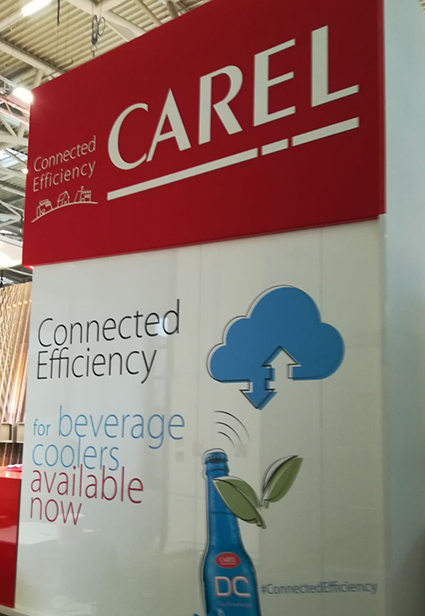 Drinktec is the authoritative European showcase of the beverage industry that CAREL has chosen to fully reveal - following several premieres at Euroshop - its new range of solutions, the result of 45 years' experience in HVAC/R and developed specifically for the beverage cooler segment.
In stand 139, hall A1 at Drinktec 2017, CAREL will be showcasing the most innovative solutions in its beverage cooler portfolio, with real working and performance tested units.
"CAREL has chosen to demonstrate the tangible results achieved using its solutions by showing real working units and live demos, providing both physical evidence of how the technological challenges have been overcome, and highlighting the user experience as regards our software solutions", commented Alessandro Greggio, Group Head of Marketing - Retail & Refrigeration.
Drinktec will also see CAREL present its new payoff - "Connected Efficiency" - for the very first time, combining its historic High Efficiency Solutions with the current challenge of high-value-added connectivity services. Finally, CAREL will be premiering Armilla, the new cloud portal devoted to the beverage industry. "Armilla is compatible with both the most innovative solutions such as Heez, and the established market reference, PJ Easy, specially upgraded to provide wireless connectivity", Greggio explained.
Latest News