« Back
Meet the Champions 2019
10/05/2019
Meet the Champions 2019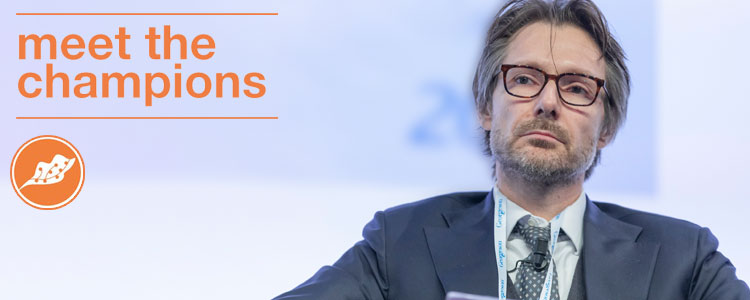 CAREL's investments in research and development, technological innovation and continuous growth have helped make it one of the "100 examples of Italian excellence", companies with sales between 120 and 500 million euros. These companies, along with others that stand out in different sales turnover ranges, are taking part in a series of meetings organised by Italy Post in cooperation with "Corriere della Sera - L'Economia" aimed at giving a voice to sound and profitable businesses that are often relatively unknown to the general public.
Francesco Nalini, CAREL's CEO, has been invited to represent CAREL at the meeting scheduled for Friday 10 May at the Tenuta Astoria Vini wine estate in Conegliano, Treviso province. During the public meeting, Nalini, together with Marco Migliore, CEO of Banca Leonardo CA Indosuez, and Giorgio Polegato, President of Astoria Wines, will discuss the topic "Management of company capital and generational transfer".
"I find it very stimulating to be able to tell CAREL's story to an audience outside of our business", Francesco Nalini said. "We are a B2B company and we work in a very specific market niche: this is a valuable opportunity to make ourselves known beyond the borders of our industry. Furthermore, we will soon be celebrating the first anniversary of our stock exchange listing, and therefore in Conegliano I will have the chance to report on our experience and explain how our listing has affected the way we do business".
Latest News