« Back
iJ is winner in ACHR news 2020 dealer design awards
30/07/2020
iJ is winner in ACHR news 2020 dealer design awards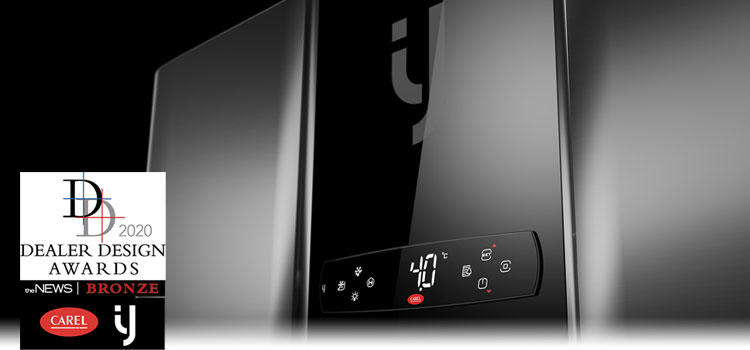 CAREL was recognized for excellence in product design in the 17th annual Dealer Design Awards Program sponsored by The Air Conditioning Heating & Refrigeration News magazine. An independent panel of contractors acted as judges in the contest that had 93 entries.
CAREL iJ was the Bronze Winner in the Refrigeration & Ice Machines category.
iJ, the new platform of commercial refrigeration controllers, has a special focus on the OEM food service market and uses a modular architecture to meet different market demands. The offering allows the final unit to be enhanced with innovative features specific to food and merchandiser applications. By adopting and customising the iJ platform, refrigerated units can become easily connected, allowing OEMs to explore and optimise new business models.
NEWS Publisher Mike Murphy stated, "These awards give us a unique opportunity to recognize the outstanding research and development efforts that go into many of the products serving the HVACR industry and the awards issue gives our readers an opportunity to read about innovative installation and service solutions."
Lisa Murray, CAREL USA Vice President of Sales & Marketing, North America, stated, "The iJ offers an amazing opportunity to our customers for visually aesthetic customization – I haven't seen anything like it in the market to date. Additionally, we've embedded multiple new connectivity options that will enable our customers' connected business in the way that works best for them. We are very proud of the iJ and also very proud to receive this award in recognition of the iJ innovation."
https://www.achrnews.com/articles/143523-2020-dealer-design-awards-refrigeration-and-ice-machines
Latest News