« Back
China Refrigeration 2010
01/04/2010
China Refrigeration 2010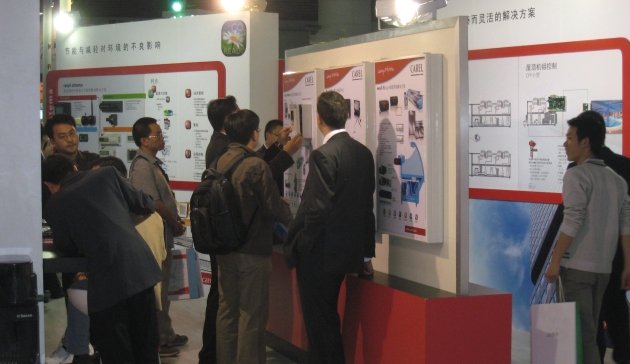 The largest annual HVAC/R expo in China, in which CAREL will present the latest launched solutions, will be held in Beijing from 7 to 9 April. We invite you to come and visit us at our booth no. W4J81.
Our colleagues of CAREL CHINA are directly involved in this exhibition.
CAREL CHINA, one of CAREL subsidiaries located in the Far East region, is responsible for the HVAC/R market in China. Furthermore it is one of the main plants of CAREL Group, based in Suzhou. CAREL also works in the Far East area with CAREL ASIA, a sales subsidiary based in Hong Kong, responsible for coordination and development of the HVAC/R market within the Asia-Pacific region, including Thailand, Korea, Malaysia, Taiwan, Singapore, Indonesia, etc. (except China).
Latest News