« Back
CAREL Ukraine's first year
09/09/2020
CAREL Ukraine's first year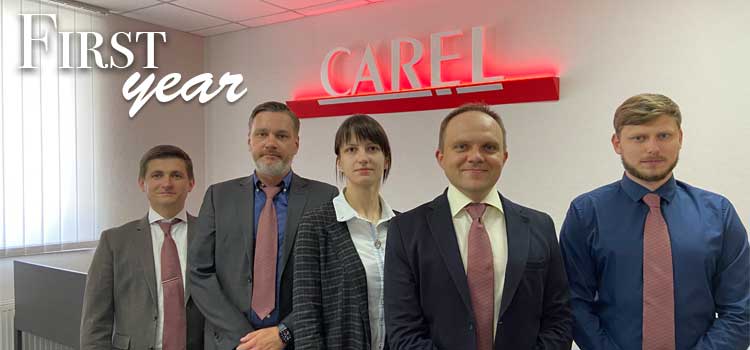 CAREL Ukraine's first year concluded positively, with sales exceeding expectations and a growing team.
"Despite the particularly critical period, CAREL's Ukraine subsidiary managed to gain good market share and strengthen its commercial partnerships", commented Mirco Cauz, Regional Director Eastern Europe, Middle East and Africa. "Eastern Europe represents a growing market for us, partly the result of the important support and development work done by CAREL's Polish subsidiary in recent years".
The fastest growing sectors in Eastern Europe include commercial and industrial ventilation, a segment in which CAREL offers manufacturers solutions for controlling air quality and improving unit efficiency, both areas in continuous development. Equally significant is the growth in commercial refrigeration, where CAREL has acquired market share among local manufacturers and, alongside traditional solutions, has promoted the digitalisation of HVAC/R process management at the point of sale, with benefits in terms of food safety, reduced energy consumption and food waste.

Latest News