12/04/2010
ARBS 2010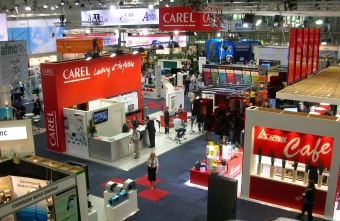 ARBS, the largest HVAC&R and Building Services trade exhibition in the Southern Hemisphere, will be held in Sydney from the 12th to the 14th of April.
CAREL's theme for ARBS 2010 is integrated solutions & energy savings. Our team of CAREL Australia will show you the expanded range of electronic expansion valves (now up to 2000kW), offering energy saving potentials of up to 30 per cent, plus the expanded humiFog adiabatic humidifier now for multizone applications.
Carlo Bertelè from CAREL HQ in Italy will present a technical paper during ARBS on the energy savings opportunities of direct evaporative cooling applications. The CAREL team will also be available to demonstrate this with a working version of humiFog humidifier. Also on display at ARBS the latest technology in Carel programmable controller range with innovation features such as integrated electronic expansion valve driving.
Carel has been active in the Australian market since 1995, which was strengthened by the establishment of a subsidiary office at the end of 2001.
Visit us at stand No.248.
Latest News