ir33+ FMC
PBF3D0HCHG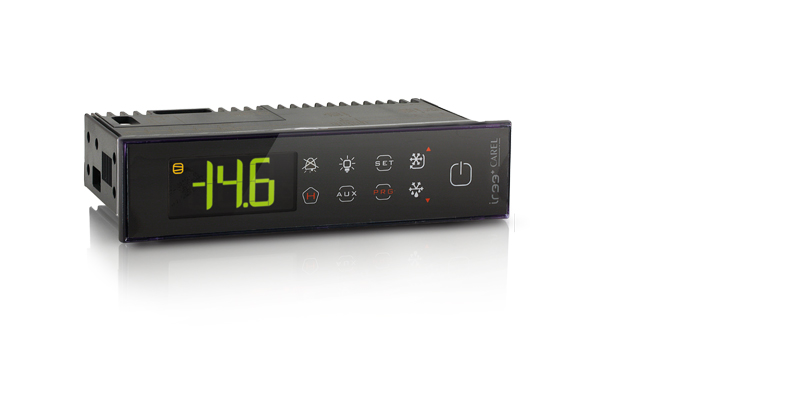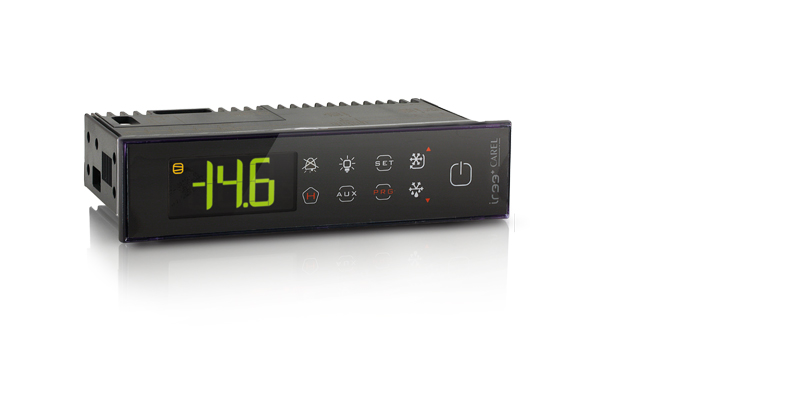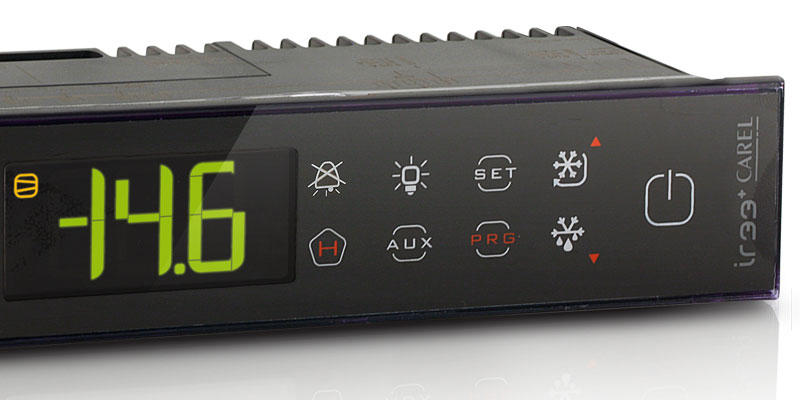 Plus

huge OPEX reduction
up to 40% energy savings
fast cooling by Pull Down management
system and temperature stability
noise reduction with BLDC technology
precise defrost m anagement
eco friendly with the use of
natural refrigerant

General characteristics

ir33+ Wide for Embraco Fullmotion compressors simplifies the use and management of variable speed compressors for all customers on the commercial refrigeration market.

Simple to use

Significant variations in compressor capacity and enormous energy reductions can be easily achieved by setting a couple of parameters.

The dedicated PWM frequency output and simple parameter configuration can be used to configure an individual speed table for:

plug-in islands and units
catering and professional equipment
ice cream coolers
small cold rooms
wine coolers
showcases

Complete solution

All the knowledge and experience we have acquired from the market and our current ir33+ platform are included and combined together in this controller. Temperature, defrost and fans are managed, functions that are already appreciated on the market.

New features in this range are:

Embraco Fullmotion management
Special hot gas defrost management
Pull Down management

High performance

Due to the high efficient Embraco Fullmotion compressor and the use of our ir33+ Wide, significant reductions in energy consumption can be achieved.
Documentation
Commercial
Brochure

* Entries are ordered by date

Code
Description
Language
Date *
Release

Code

+3000082EN

Description

Exhibition @ a glance

Language

ENG

Date

09/10/2014

Release

2.0

Code

+3000087FR

Description

ir33+ FMC: Solution haute efficacité pour Compresseurs Embraco Fullmotion

Language

FRE

Date

04/06/2014

Release

1.0

Code

+3000087PT

Description

ir33+ FMC Solução de alta eficiência para Compressores Embraco Fullmotion

Language

POR

Date

04/06/2014

Release

1.0

Code

+3000087ES

Description

ir33+ FMC Solución de alta eficiencia para Compresores Embraco Fullmotion

Language

SPA

Date

04/06/2014

Release

1.0

Code

+3000087EN

Description

High Efficiency Solution for Embraco Fullmotion Compressor

Language

ENG

Date

04/06/2014

Release

1.0

Code

+3000087IT

Description

ir33+ FMC Soluzione ad alta efficienza per Compressori Embraco Fullmotion

Language

ITA

Date

04/06/2014

Release

1.0