EDV panel
EDVPN*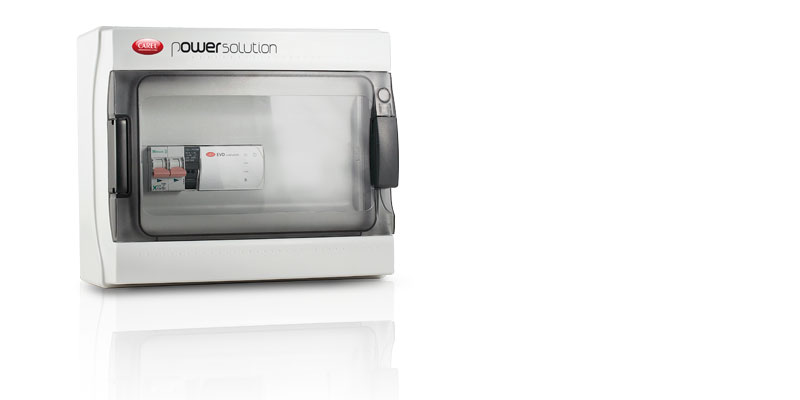 General characteristics

evdEVO panel is housed inside a highly sturdy fibreglass container (impact resistance rating IK 09) that ensures an IP65 protection rating and is equipped with a removable transparent tinted door that is lock-ready. Also, an innovative hinge system allows the door to be opened flush with the wall, thus preventing detachment and breakage in the event of accidental impact. The final aesthetic finish is perfect, the colour is RAL7035, case certifications are IMQ CEI 23-48/-23/49, IMQ EN 62208 compliant with IECEE CB SCHEME IEC 60670-24 The outside door opening also allows front access and control of main panel disconnection through two-pole circuit breakers and access to the fuse holder base with transformer protection for inspection and maintenance.

Along with the electrical panel, one of each of the following accessories is provided: NTC060HF01, SPKC005310, SPKT0043R0. Various technical combinations are available for each application therefore besides the finished products offered in the catalogue, a different set of features can be requested: solution with support terminal board for all I/Os or with direct connection to the driver, with original box or with holes and/or cable glands to make installation easier, with or without Ultracap module, with or without language display for the driver or with the driver model or preferred accessories. The wiring diagram provided, in the user's language, offers two connection methods for the driver digital output: to signal alarms or control the valve in the event of power failures.

All this makes the evdEVO panel the best solution for retrofits and new electronic valve installations.
Documentation
Technical
Manuals

* Entries are ordered by date

Code
Description
Language
Date *
Release

Code

+030221141

Description

Quadro elettrico / Electrical panel / Tableau électrique / Manuale di istruzioni per l'installazione, uso e manutenzione / Installation user & maintenance manual / Manuel d'instructions pour l'installation, l'utilisation et l'entretien

Language

ENG FRE ITA

Date

27/07/2022

Release

1.0
Images
High resolution images

* Entries are ordered by date

Code
Description
Language
Date *
Release

Code

PH12LQU302-EVD-panel

Description

CAREL EDV panel - Electrical panel for Retrofit solutions - Powersolution

Language

ALL

Date

17/03/2022

Release

R.0